7-9:30 p.m. Old-time music jam - come to play or listen
Wednesday Aug 20th, 2014
Tussey Jam, on the third Wednesday of the month, 7:00–9:30 p.m., is an old-time music jam. Musicians of all levels and listeners welcome. Played on acoustic instruments, old-time music dates back to early America, when people got together with family, friends and neighbors to play music and relax. Today, the tradition of participation continues with jams around the country. A rich source for music and tunes can be found at www.mne.psu.edu/lamancusa/tunes.html
8 PM: Two Girls featuring Ellen Siberian-Tiger and Catherine Joy Parke
Friday Aug 22nd, 2014
Ellen is coming back! This time as part of Two Girls, her duo project with Catherine Joy Parke. Stay tuned for details.
10am-2pm, Sunday Music Brunch featuring The Dilly Beans at noon!
Sunday Aug 24th, 2014
You're looking for delicious food and great music? Look no further than our patented, award-winning, Oscar-nominated Sunday Music Brunch. Food from 10-2, with music by The Dilly Beans (Nell Hanssen and Hannah Bingman) at noon. The perfect Sunday morning combo.
7PM, Argentine Tango
Tuesday Aug 26th, 2014
Tuesday Tango practica meets every Tuesday from 7:00 to 8:30 pm at Webster's Bookstore & Cafe, 133 East Beaver Avenue (http://www.webstersbooksandcafe.com/). All levels of experience are invited--no partner needed. If you are interested in a FREE introductory lesson, phone Stephanie in advance: 814-360-9755. We suggest a donation of $1 or $2--we use this to tip Websters' baristas, buy floor care supplies, and build a fund to keep group lesson costs down when we bring guest teachers to town.
7 PM, Tawni O'Dell Book Signing
Thursday Aug 28th, 2014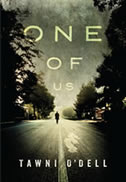 We're thrilled to have Tawni O'Dell at Webster's to read and sign her new book, One Of Us.
"Dr. Sheridan Doyle—a fastidiously groomed and TV-friendly forensic psychologist—is the go-to shrink for the Philadelphia District Attorney's office whenever a twisted killer's mind eludes other experts. But beneath his Armani pinstripes, he's still Danny Doyle, the awkward, terrified, bullied boy from a blue-collar mining family, plagued by panic attacks and haunted by the tragic death of his little sister and mental unraveling of his mother years ago."
4 PM - Jay Paterno Reading, Signing, Q&A
Saturday Aug 30th, 2014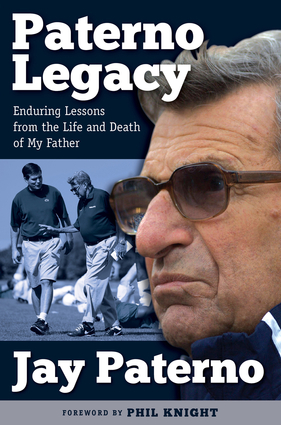 We're very excited to welcome Jay Paterno to Webster's as he gives the first local reading from his new book, Paterno Legacy. Jay will read from the book, sign copies, and answer questions from the audience.
"This biography of Joe Paterno by his son Jay is an honest and touching look at the life and legacy of a beloved coaching legend. Jay Paterno paints a full picture of his father's life and career as well as documenting that almost none of the horrific crimes that came to light in 2012 took place at Penn State. Jay Paterno clear-headedly confronts the events that happened with cool facts and with passion, demonstrating that this was just one more case of an innocent man convicted by the media for a crime in which he had no part. Noting that the scandal itself was but a short moment in Joe Paterno's life and legacy, the book focuses on Paterno's greatness as a father and grandfather, his actions as a miraculous coach to his players, and his skillful dealings with his assistant coaches. A memorial to one of the greatest coaches in college football history, the book also reveals insightful anecdotes from his son and coaching pupil."
10am-2pm, Sunday Music Brunch featuring Hops & Vines at noon!
Sunday Aug 31st, 2014
Christie Clancy and Jonathan McVerry joined forces to create an acoustic duo that plays covers and a few originals. A little 90s, folkish renditions of songs, chill, and fun all thrown together. Brunch menu from 10-2, the band at noon. Don't miss 'em!
7 PM, First Wednesday Poetry Series featuring Todd Davis
Wednesday Sep 3rd, 2014
The First Wednesday at Webster's Poetry Series continues on September 3 with featured poet Todd Davis. Join us at 7 p.m. for a poetry open mic and then Davis's reading. We'll also be giving away a book of poetry and a Webster's gift certificate.
HOW IT WORKS: Each month, we host a reading by a featured poet, plus an open mic for everyone to share their work. Featured poets will read for 25 minutes. Open mic poets may read one poem, so that the night moves along at a good pace and everyone stays till the end. The series is free, but we'll ask for donations to pay each featured poet.
ABOUT OUR FEATURED POET: Todd Davis is the author of four full-length collections of poetry—In the Kingdom of the Ditch, The Least of These, Some Heaven, and Ripe—as well as of a limited edition chapbook, Household of Water, Moon, and Snow: The Thoreau Poems. He edited the nonfiction collection, Fast Break to Line Break: Poets on the Art of Basketball, and co-edited Making Poems: Forty Poems with Commentary by the Poets. His writing has been featured on the radio by Garrison Keillor on The Writer's Almanac and by Ted Kooser in his syndicated newspaper column American Life in Poetry. His poems have won the Gwendolyn Brooks Poetry Prize, the Chautauqua Editors Prize, the ForeWord Magazine Book of the Year Bronze Award, and have been nominated several times for the Pushcart Prize. He teaches environmental studies, creative writing, and American literature at Pennsylvania State University's Altoona College.
FOR MORE INFORMATION: Contact series host Jason Crane with questions or suggestions for featured poets at jason@webstersbooksandcafe.com.
6 PM, First Thursday Wide Open Mic
Thursday Sep 4th, 2014
Bring your music, your comedy, your stories, your poetry, whatever talent you want to share, and join us for our monthly open mic. Hosted by Jim Colbert (see above for more about Jim). Stop by 15 minutes early to sign up or email jim@jimcolbertmusic.com.
10am-2pm, Sunday Music Brunch featuring JT & Andy at noon!
Sunday Sep 7th, 2014
Our oughta-be-award-winning menu from 10-2, with live blues by JT & Andy starting at noon.
7 PM, Jason Crane's 41st Birthday Party & Poetry Reading
Wednesday Sep 10th, 2014
Our store manager is turning 41 on September 10, and he'd like everybody to join him to celebrate. There will be cake, and Jason will be reading his poetry and maybe playing some music. But maybe not. No gifts.
4 PM - Chet Gottfried Reading & Signing
Saturday Sep 13th, 2014
Chet Gottfried will be reading from Einar & the Cursed City (as well as answering questions and signing copies afterward).
"Sixteen-year-old Einar enters Jorghaven for dueling and desserts, but a curse has changed everyone except Barbara Bloodbath, who needs his help to free the city!"
10am-2pm, Sunday Music Brunch featuring Chris Rattie at noon!
Sunday Sep 14th, 2014
Great food from 10-2, fantastic music by Chris Rattie starting at noon.
8 PM: Amy Kucharik in concert
Thursday Sep 18th, 2014
Amy Kucharik is a singer-songwriter based in Somerville, MA. Amy has performed at venues in Somerville, Cambridge, and the greater Boston area as well as Philadelphia, Baltimore, Dallas and St. Louis, and is preparing for a Midwestern tour this fall. Her band, Friends (With Benefits), features an assortment of talented musicians. Her EP, Dance Crush Blues, is available on Bandcamp.com, and her first full-length CD, "Cunning Folk," was released in July, 2014. Amy has taught beginning and intermediate ukulele classes at the CCAE, and is available for private lessons.
10am-2pm, Sunday Music Brunch featuring Richard Sleigh at noon!
Sunday Sep 21st, 2014
You know the deal: spectacular food from our oughta-be-award-winning brunch menu, plus killer blues harmonica from one of our area's musical treasures: Richard Sleigh. Food 10-2, music at noon. Sunday Music Brunch at Webster's is the best hang in town.
10am-2pm, Sunday Music Brunch featuring Laura Boswell at noon!
Sunday Sep 28th, 2014
Laura Boswell is a classical guitarist, pianist, and singer-songwriter based in State College. Her debut album fuses her classical background with an intimate, poetic folk sensibility, combining lyrical melodies with intriguing harmonies on guitar, banjo, and piano.